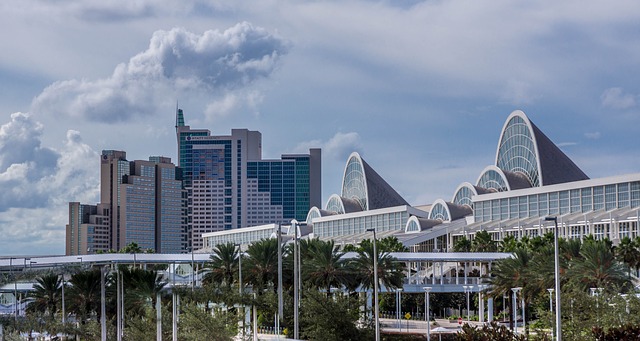 The city of Orlando is perhaps best known for its theme parks and other entertainment attractions, such as the famous Walt Disney World. However, behind the scenes of the city's tourism industry is a thriving and diverse business economy. The city is also home to major industries such as aerospace, technological development, manufacturing, and film production.
The Orlando Economic Commission works to market the city as a premium business location, assisting local companies by supporting the expansion of business and the growth of the export market.
The Hungarian Export Market
If you are thinking of expanding your business and entering the export market, you may be considering dealing with European countries such as Hungary. Hungary is a central European country, with a rich and diverse history and culture. Since 2004, Hungary has been a member of the European Union. For this reason, there is little difference between doing business in Hungary and any other western European country. Despite the 2008 global recession which shocked financial systems around the world, the Hungarian economy is recovering at a steady rate, which means that trading with Hungary could help your business to grow.
The Language Barrier
You are probably wondering how you will overcome the language barrier. Many companies are tempted to use basic online translation services, or members of their company who have some language experience. However, the Hungarian language has a reputation for being one of the most difficult languages in the world. This is because Hungarian isn't an Indo-European language, which makes it very different from neighboring languages such as Russian and German.
Conducting business transactions often involves the use of subtle and detailed language. It can be difficult enough to conduct business in English, but when you put another language into the mix, things can get even more complex. While you may be tempted to create Hungarian translations of your business documents or brochures using internet translation programs, you should be aware that it is easy for misunderstandings to creep into multilingual documentation. This is the reason you need a professional Hungarian translator to help you to deal with phone calls, face to face meetings, contracts and documentation, picking up on any details of the written language which need to be amended.
High Quality Translation Services
At Teck Language Solutions, we can provide you with the highest quality in-house translators, who have an in-depth understanding of the Hungarian language. All of our Hungarian translators have experience of living and working in Hungary, which means they understand the nuances of the language, and the differences in customs and culture compared to the United States.
Professional Hungarian translations mean that your important business documentation will be translated in a way that both parties can understand and agree on, so everyone understands every aspect of the deal. This is something that is impossible to achieve using digital translation tools. No matter whether your business is in Orlando, Lakeland or Daytona Beach, by using expert translation services to unpack and explain the details of your deals, you can impress your Hungarian business associates from the moment that you make your initial approach.