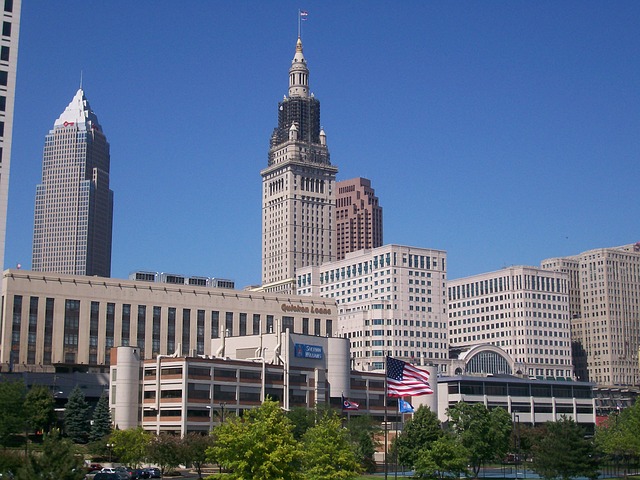 Did you know that 3.7% of the individuals in the Greater Cleveland area are of Hungarian ancestry?  Although the number is currently less than it used to be, Cleveland has a long history of being home to Hungarian speakers, something you may have realized if you run a business in this area.  This is why it can be extremely useful to get Hungarian translations, no matter what type of business you run.
Keep in mind that Hungarian is not only spoken in Hungary; there are also groups that speak it in Romania, Slovakia, Serbia, Ukraine, Israel, Austria, Croatia and Slovenia.  And Cleveland is also home to many people of Slavic ancestry.  In fact, they make up 18.9% of Cleveland's population.  So getting Hungarian translations becomes doubly useful for your Cleveland business.
The Benefits of Hungarian Translations
There's no better way to reach out to the Hungarian demographic than through Hungarian translations for Cleveland businesses and individuals.  Here are some of the benefits of getting these translations:
Putting Customers at Ease
Although many Hungarian speakers might also be fluent in English, they're likely to be more comfortable in Hungarian.  Using materials in Hungarian translation will put them at their ease so that they can see all the benefits of the products and services you provide.  Any information that might be difficult to explain in limited English will become instantly clear through the use of translations.
Providing Good Customer Service
Making the effort to communicate with your customers in their native language shows them that you care about the type of customer service you provide, that you're actually interested in making sure that they have the best possible experience while working with you.  Everyone wants to buy products and services from companies that make an effort to be welcoming and considerate.  In fact, good customer service, in the form of translations, can even trump low prices in the minds of consumers.
Marketing Benefits
Another benefit of getting Hungarian translations is that it will be easier to spread the word about your business in the Hungarian-speaking community.  If you give one person a brochure about your products and services in Hungarian, they can easily pass this on to someone else whom they know.  So your business will increase by word of mouth.  If you put up a billboard translated into Hungarian in a predominantly Hungarian-speaking area, any Hungarian speaker that passes by is likely to see it and gain information about your business.
Interesting Facts About Hungarian
It may not be necessary for you to know the origins of this language but there are nonetheless some fascinating facts about this rich and varied tongue.  Knowing them will help you to show customers that you're interested in their ancestry.
Indo-European, Uralic or Turkic?  Did you know that, unlike most European languages, Hungarian is not an Indo-European language?  Instead, it belongs to the Uralic language family, like Finnish and Estonian.  At one point, it was believed that it might be a Turkic language instead, but after a lot of controversy, it was finally classified as Uralic.  The name "Hungary" however, does come from the name of a Turkic tribe called "onogur" which means "ten arrows" or "ten tribes."  Plus, Hungarian also has a number of loan words that are Turkic in origin.
Development of Modern Hungarian.  The first book printed in Hungarian was titled Az Szent Pál levelei magyar nyelven or The Letters of Saint Paul in the Hungarian Language.  It was printed in Kraków in 1533.  The language started to get standardized through the 17th, 18th and 19th centuries.  Certain words were contracted, others were added and a few were coined.  This process created more than 10,000 words, which are still in use today.
Contact us for more information on Hungarian translations.