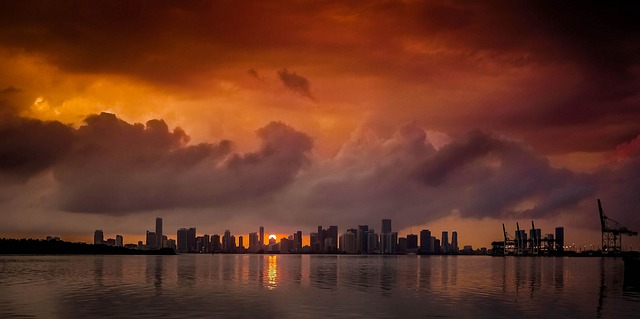 Miami is one the most vibrant cities for global business, containing the largest concentration of international banks in the U.S. Miami is now often thought of as the gateway to America, and is the home of over 1000 multinational companies. The city is also home to the World Trade Center Miami, an organization which promotes 2-way international trade, generating over $3.8bn in international sales.
If you are looking to expand your own business overseas, you might be interested to know that Miami has one of the highest concentrations of Hungarian speakers in the country, with the latest U.S. census reporting the number at 3,897.
Because of this, no matter whether your business is in Miami, West Palm Beach or Port St Lucie, if it has links with Hungarian businesses it could benefit greatly – provided you can speak and understand the language. It's at this point you will ask yourself if any of your staff can speak Hungarian. You might even know someone who can speak a language from a country which borders Hungary, like Germany, and think that this might do.
However, despite being a Central European Country, Hungarian is one of the few European languages which is not Indo-European. Hungarian belongs to the Uralic family of languages; it has more in common with Estonian and Finnish than German, which means that hoping you can get by using other European languages will lead to failure!
Nothing Compares to a Native Hungarian Speaker!
Your next thought might be to use digital or internet translation services to conduct your business in Hungary. You should be aware that no matter how well a computer is programmed, it can never distinguish the subtle distinctions that are present in any language, and will never be able to keep pace with up-to-date usage of the language, and the correct Hungarian translations, in the same way a skilled speaker can.
Closing business deals will often involve bartering, bluffing and the skilled use of language. If you are in any doubt as to how difficult it could be, just consider how much negotiating can go into closing a deal, even where both parties speak English. Without the help of a highly trained translator, you run the risk of making mistakes which could lead to costly misunderstandings, and problems with contracts and agreements. You will also need someone who understands written Hungarian who can help you to produce Hungarian translations of the contracts, documents, leaflets, websites and other promotional materials – and vice versa.
This is the reason you will require a skilled Hungarian translator, who has detailed cultural knowledge and is familiar with the customs of the country. Teck Language Solutions can provide you with the highest quality in-house translators, who will be by your side every step of the way.
You will be assigned a dedicated Hungarian translator who has lived and worked in Hungary, and who has some knowledge of your industry. As well as being present during face-to-face meetings and conference calls, your translator will also provide a careful review of all documents to ensure that the translation is complete and accurate. You can be sure that your Hungarian business associates will greatly appreciate your efforts.