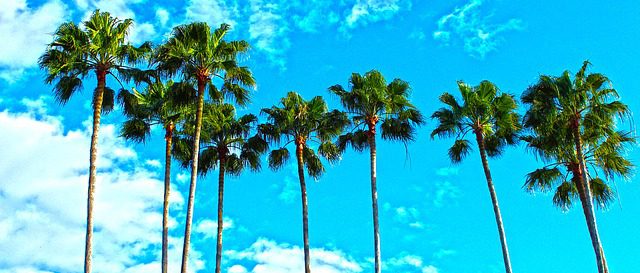 Because of its pro-business environment, Florida attracts many businesses from around the world. Hungarian entrepreneurs have also established their corporations with headquarters in a number of Florida cities. Private individuals prefer to move here due to the excellent climate and breathtaking natural environment.
If your business is one of the "global players" and you conduct business in Hungary, our translation agency in Florida is your expert partner for a wide range of professional Hungarian translation services.
Fast and reliable Hungarian translation services for your Florida business – the pillars of our quality management
In order for us to provide you with reliable Hungarian translation services which will enable you to present your business in the Hungarian market, we use quality management steps in line with internationally accepted translation standards. These steps include:
working only with native translators of the target language to ensure stylistic and grammar correctness. Intercultural aspects are also taken into consideration.
the use of only skilled, educated and experienced translators who have at least college level education and a minimum of 3-5 years of professional experience.
access to extensive and approved term banks, which we use to ensure that the terminology is used correctly in your translation.
CAT tools, i.e. computer assisted translation tools help us to keep your wording uniform and consistent and to ensure that your Hungarian translation is complete in every respect. These tools enable quality checks to be made at a level exceeding the capability and attention to detail of a human translator.
the checking of all translations for correctness and completeness before delivery. No translation leaves our premises without having been double-checked.
As specialists for Hungarian translations we have the right resources to provide you a broad range of translations over a short time-scale and at competitive rates, and with an unbeatable price-value ratio.
Wide range of topics
No matter what your business field is, our Hungarian translators are able to work with all kinds of texts from the technical, medical, legal or marketing sectors. Several business clients from diverse areas including automotive, engineering, construction, medical care, law offices, insurance, fashion, food industry and several more, have put their faith in us, trust our services, and have become our regular clients over recent years.
Certified translations into and from Hungarian
For private individuals and business entities we also provide certified translations into or from Hungarian. Fast turnaround and reaction times as well as competitive prices are also a feature of our service in the case of certified translations.
If you need your birth or marriage certificates, immigration documents, tax documents, contracts or other legal or personal documents to be translated from or into Hungarian with certification, then we have the perfect solutions for you.
Turn to us with confidence. We look forward to your inquiries.
Reliable Hungarian translations for businesses and individuals in Jacksonville, Miami, Tampa, Orlando, Tallahassee, Fort Lauderdale and further municipalities in Florida.