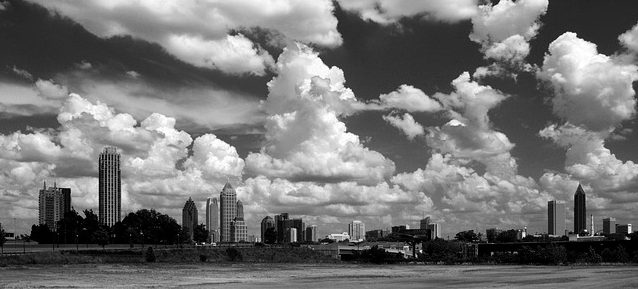 Atlanta is home to a number of enterprises operating at an international level. If your company is located in the Atlanta area and you conduct business with Hungarian clients or partners, the time will come when you require impeccable Hungarian translations in order to ensure effective communication with this fascinating Eastern market. Alternatively, and perhaps more importantly, you may need to secure yourself legally in situations where barriers to communication might impede day-to-day business operations.
Translation quality
Our translation company specializes in the Hungarian language and is your effective partner for this purpose. Fast deliveries and reaction times as well as competitive rates are just some of the advantages that we provide. You can be confident that the Hungarian translations you receive from us are of high quality. This is ensured by means of the consistent application of the following quality management steps:
TRANSLATORS WITH NATIVE KNOWLEDGE: only a person with native language knowledge can ensure that your texts not only say the same in the target language as in the source text, but that they also have the correct grammar and style and that no cultural errors create inconvenient situations or compromise your business image.
SKILLED TRANSLATORS: a very important aspect in translation quality management is the hiring of translators who have at least college level education as well as many years of experience. This is the only way to ensure that your translation is not only grammatically and linguistically correct but that it also contains the right terminology.
CAT TOOLS: several tools revolutionized the translation industry at the turn of the century. These included so-called CAT tools. This is software which supports human work in order to enhance translation quality and optimize translation processes. The use of these powerful tools ensures not only that the terminology is used consistently in bigger or longer term translation projects where the human attention span would be insufficient or in some cases even fail, but it also enables us to give you discounts for repetitive texts and to ensure faster delivery of your Hungarian translations.
QUALITY CHECKS: every finished translation is checked for correctness and completeness before delivery. This quality measure gives you further security.
Several further organizational and technical quality steps are put in place in order to ensure timely delivery.
Wide range of fields – Hungarian translations for your Atlanta based business
Our translation company has access to the knowledge and skills of several Hungarian translators who have worked with us for many years and in a diverse range of sectors. This includes the automotive industry, food industry, engineering companies, law offices, courts, fashion and design firms, marketing companies, small and medium-sized enterprises, private clients and many more.
No matter whether your company operates in the field of technology, medicine, marketing or even law, we are your competent and reliable partner for your Hungarian translation project.
Benefit from our know-how and order your Hungarian translations from us. We are looking forward to your inquiries.
Certified Hungarian translations for private and business clients in and around Atlanta

Whether it is for immigration purposes, documents for the public notary, patents, contracts, affidavits, birth or marriage certificates, divorce papers or anything else, we can provide you with fast and reliable Hungarian translations with certification.
Competitive pricing and fast deliveries are also features of our service in the field of certified Hungarian translations.
If your business in the area of Atlanta is in need of professional Hungarian translations, turn to us with confidence.
We look forward to your inquiries.